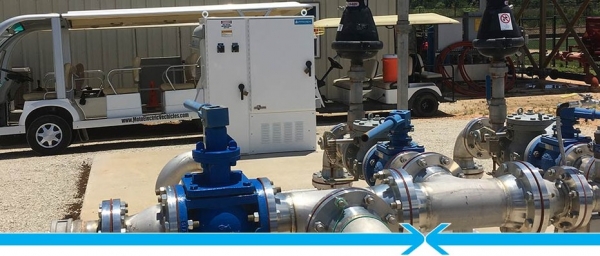 SCADA
Supervisory Control and Data Acquisition (SCADA)
Flow N Control supplies innovative, high performance SCADA (Supervisory Control And Data Acquisition) systems from Primex for water pumping and control applications. As an authorized manufacturer's representative, we can offer Primex's latest-and-greatest SCADA solutions. Like all Primex products, their SCADA systems are built to deliver superior performance and energy efficiency.
Request a quote on a Primex SCADA system. Contact Flow N Control to learn more.
Primex SCADA Solutions
Primex's icontrol® SCADA systems are cloud-based solutions that provide full functionality and secure remote access to your water handling system's existing control infrastructure via Primex data centers. These SCADA solutions require no special hardware, software, or licensing costs.
With Primex's high performance icontrol® technology, you can enjoy all the benefits of a SCADA system without the cost and headaches associated with owning and maintaining a "traditional" SCADA setup. Primex SCADA solutions are full-featured, open-architecture platforms that give you complete control of your water handling operation.
Features & Benefits of Primex icontrol® SCADA Systems
Secure remote access from your office, home, or almost anywhere else via a mobile device
Detailed process graphics displaying equipment status, trend screens, analog values, and more
Complete control of equipment and set points
Alarm management with remote notifications and acknowledgement
Data reporting using graphical trends and exportable data reports
Easy maintenance scheduling with predictive and preventative tools and information
Contact Us for Complete SCADA Solutions
The Flow N Control team is ready to help you find the right Primex SCADA system for your water control or water pumping needs. Request a quote on a SCADA solution or contact us to discuss our water handling application.