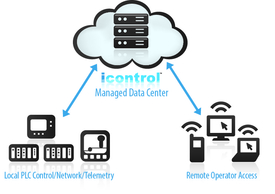 iControl schematic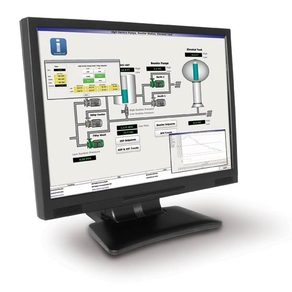 iControl computer
Primex Telemetry Solutions
Flow N Control offers state-of-the-art icontrol® cell-based telemetry systems from Primex. Primex has been a leading manufacturer of telemetry solutions for water handling applications for decades. Their feature-rich icontrol® products provide reliable control and/or monitoring alongside multiple I/O configurations and telemetry options.
Request a quote on Primex icontrol® telemetry systems. Contact Flow N Control for more information.
Primex Water Handling Telemetry Solutions
Primex's icontrol® telemetry solutions give users a scalable, full-featured control solution that eliminates the cost and hassles typically associated with owning and maintaining these types of systems. Process performance is optimized and equipment life extended thanks to icontrol®'s automation and control technology, while remote access ensures improved monitoring, response, and efficiency.
icontrol® technology also reduces operating expenses by improving system performance and reducing the need for call-outs. And, because there are no servers, software, or networks to maintain, Primex systems will pay for themselves relatively quickly.
Features & Benefits of Primex icontrol® Telemetry Systems
Provides VPN (virtual private network) connectivity to your water handling site
Physically- and electronically-secured systems center
Redundant servers for daily data/program backups
Complete SSL encryption technology for user access communication
Log in securely from any internet-enabled PC or mobile device
Systems can be incrementally expanded, as needed
No special hardware, software, or licensing agreement required
Contact Us for Primex Telemetry Solutions
Flow N Control is an authorized manufacturer's representative for Primex. Our team of experts will help you find the right icontrol® telemetry system for your water control and pumping needs. Request a quote today, or contact us to discuss your unique water handling application.